GATEWAY TO THE ATCHAFALAYA
With one of our Private Tours
About Our

Private Atchafalaya Tours
Wanting to have a private tour for only your group? Doesn't matter how small your group may be, you can rent the entire boat for the 1.5 hour tour for $650.00! The price for either the 10-12 passenger airboat or the 24-passenger traditional boat.
So, how does it work?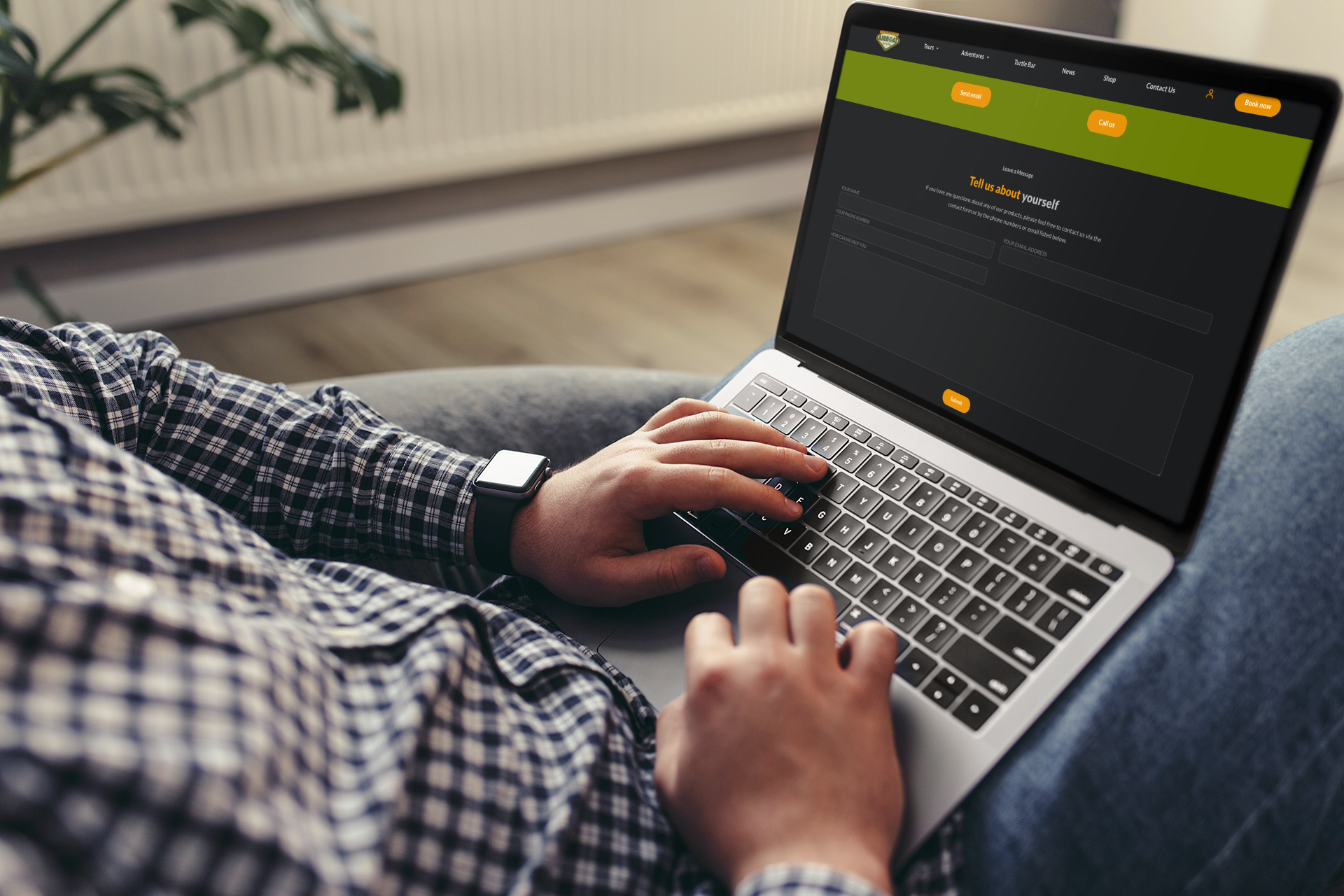 Step 1
Pick date & time
Once you know how many people are in your group, let us know the date you are interested in. We will be in touch quickly to let you know what times are available. When you are ready to confirm, you can do so by responding to the email or calling our office at 337-228-7880. We do not take any payment beforehand and are holding those seats just for you, so please be courteous in the event of cancelations and give us at least 24 hours' notice. You can make payment on the day of your tour by either cash or credit card, just please be aware that there is a non-cash charge of 4% on all card transactions.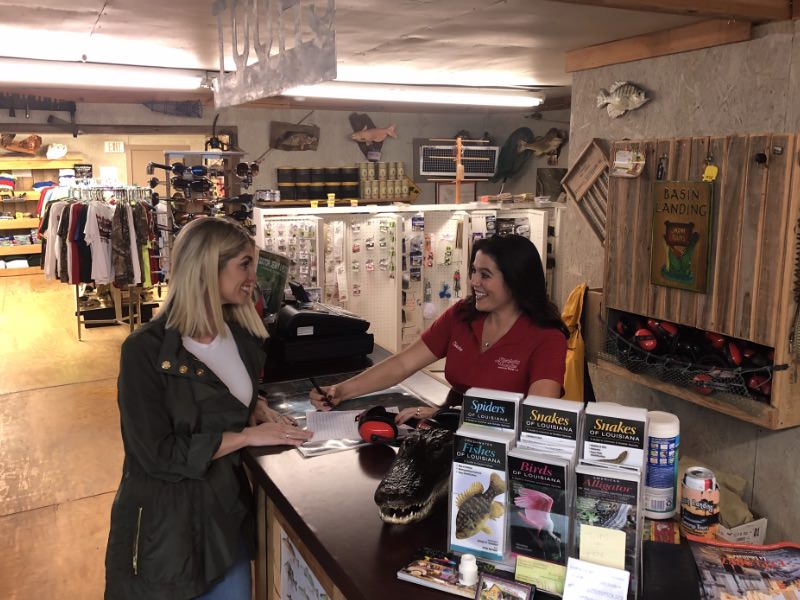 Step 2
Arrive 15 mins before
First, we have to take care of business! Before we can leave on time for your tour, there is an insurance waiver that must be signed by all (adults sign for kids). Then, you and your group will hit the restroom and gather your hearing protection and life vests (16 and under). You are welcome to bring any food/drink with you on the boat, just remember there are NO bathrooms for the 1.5-hour tour. If you arrive 15 minutes before your scheduled tour time, we can get all of this done and leave on schedule.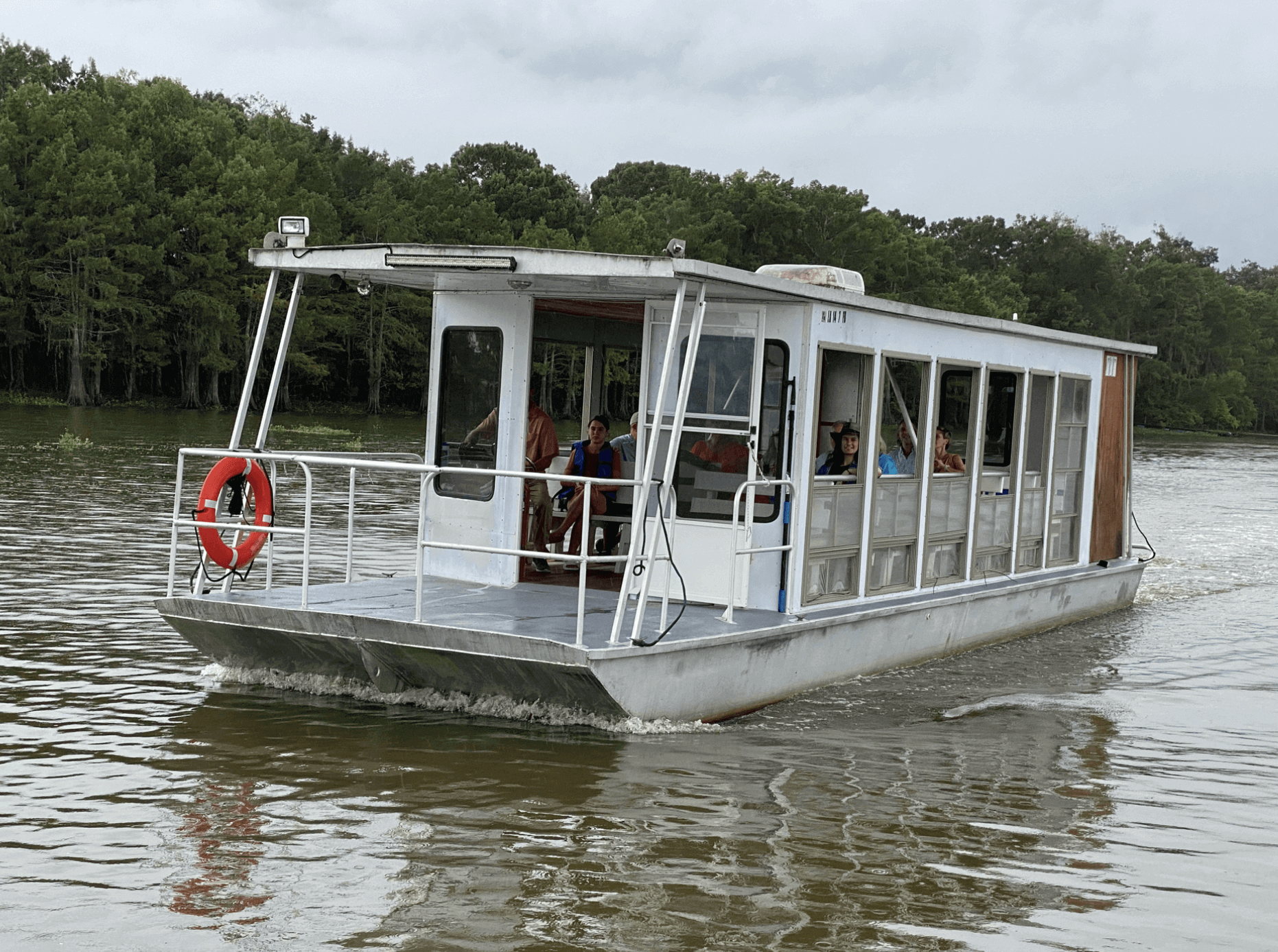 Step 3
Enjoy your ride!
Your guide will escort you down to the loading area. For your safety, please allow them to assign your seat to you. Weight distribution is crucial for the boat's performance and helps ensure a more comfortable ride for all of our guests. Sunscreen may be worn at your discretion as you will be seated under a canopy, though you will likely still get a little sun as the boat maneuvers. If you forget sunscreen, we have small bottles available for purchase in the general store. Contrary to popular belief, mosquitos are not as present during the day as they are in the evening, so bug spray is not necessary.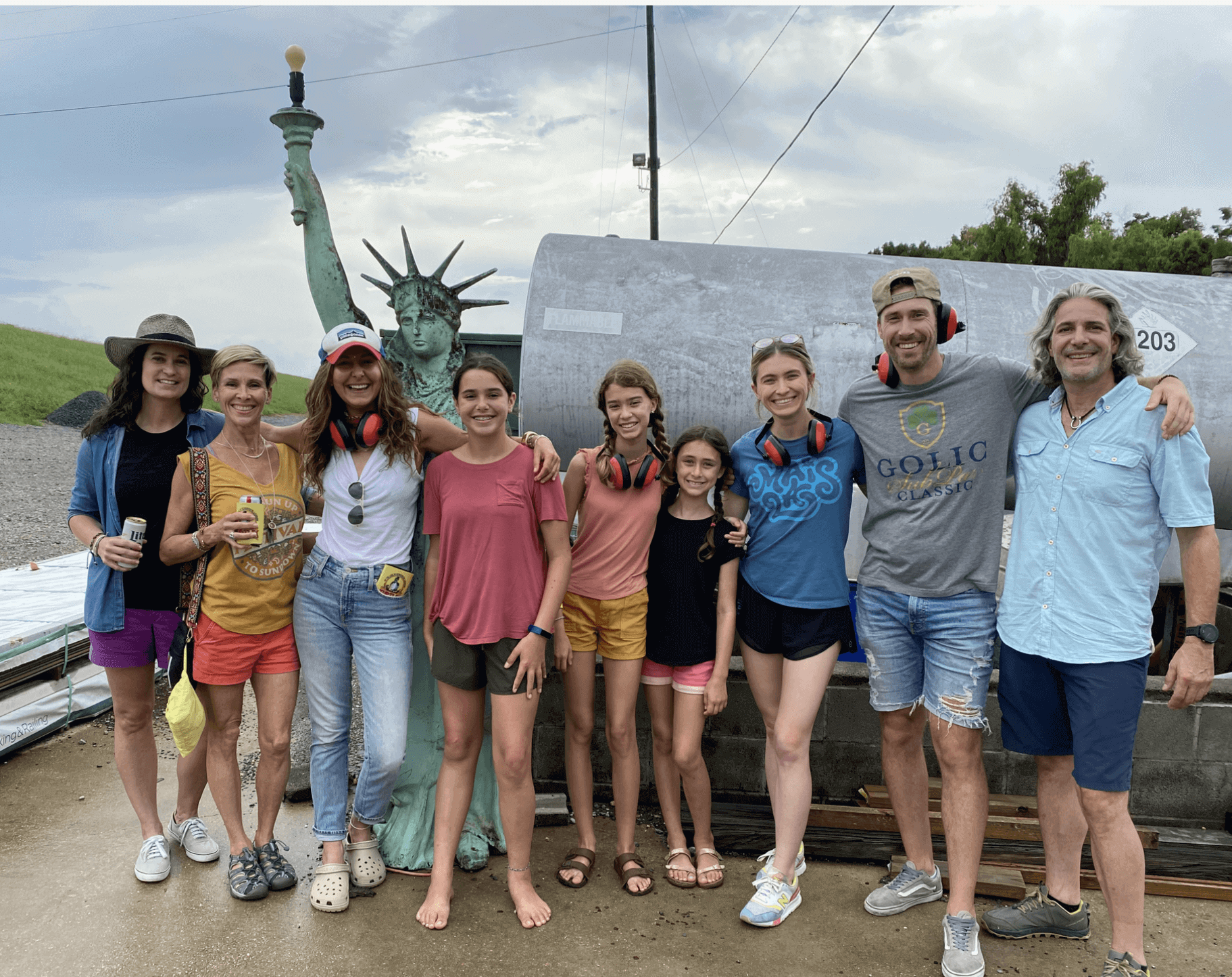 Step 4
Share your experience
Did you know that word of mouth and reviews are the #1 best advertising for small businesses? It's true! Two minutes of your time to tell others that you enjoyed your experience will mean a great deal to the staff at Atchafalaya Basin Landing & Swamp Tours. We have links right here for you to connect. Tag your family and friends so they'll know who to call for an amazing Louisiana adventure!
WHAT YOU MIGHT SEE ON OUR

ATCHAFALAYA AIRBOAT SWAMP TOURS
Book a tour
Is hearing protection required on airboat tours?
Yes, we require passengers of all age to wear hearing protection while the airboats are running. Tour guides will stop the boats to share information with guests, and you are allowed to remove your headphones or earplugs on these stops along the tour. You are welcome to bring your own hearing protection, or we can provide it to you.
Are life jackets required on swamp tours?
Only passengers under the age of 16 are required by law to wear life vests on airboat tours. Otherwise, it is entirely optional. Life vests are kept under your seat for your convenience and safety should you choose to wear one.
Should I bring bug or mosquito spray?
No. Contrary to popular belief, mosquitos are not as present or vicious during the day as they are in the evening. You should have very few issues with bugs on your tour.
Can we bring food and drinks onto the boat during the tour?
Yes, food and beverages are allowed on the tour. There are a variety of snacks and drinks available for purchase in the general store, and we also sell small coolers and ice if you need. We do like to advise all customers to use the restroom before the tour, as there are no bathroom breaks for 1.5 hours.
Is there a bathroom?
no bathrooms for the airboat tour, but there is a bathroom on the traditional boat